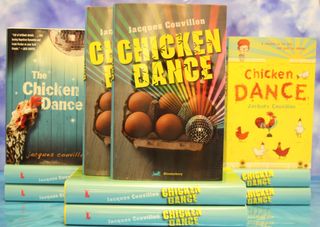 I am a published author whose novel, The Chicken Dance, has been released in the U.S., the United Kingdom and translated into German. My other writing credentials include newspaper columns, business reports and presentations and travel articles and reviews for the websites, Kayak.com and Jetsetter.com.

I am available for public speaking engagements and presentations custom tailored for your needs. Price will depend on demands and other considerations. If you are a teacher in Lafayette Parish, you may request one of my standard workshops through the Acadiana Center for the Arts. If you are a school or other organization located outside of Louisiana, you may book me through www.DaytonBookings.com. My goal in all of my presentations is to inspire, motivate and energize like an early morning sunrise.

Tackling Writing Workshop for Students

Through group and personal writing assignments, students are introduced to the definition of writing, the importance of the skill, overcoming obstacles and finding the inspiration to write.

Past Speaking Engagements

Plantation Elementary School, Lafayette, LA 2011
J.W. Faulk Elementary School, Lafayette, LA 2010
The Rotary Club, Kaplan, LA 2009
Louisiana Book Festival, Baton Rouge, LA 2008
Author Author Book Festival, Shreveport, LA 2008
Arkansas Literary Festival, Little Rock, AR 2008
Texas Book Festival, Austin, TX 2007
Southern Festival of Books, Nashville, TN 2007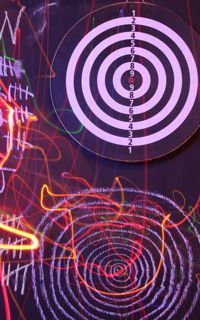 There is a great thrill in hitting a bull's eye with a dart. Regardless of where the thrower was aiming, reaching that center feels like an accomplishment. Winning can be the result of luck but more often than not is due to hard work and strategy.

In addition to having a Masters in Business, I have professional experience in product management and marketing. My diversified talents have empowered me to thrive in team environments, but also prepared me to handle unexpected crisis and deadlines on my own. I believe in creativity and strategy and understand the importance of communication and follow-thru. I analyze the mechanics of projects to ensure that I take the best approach. My philosophy is that by learning how to throw a dart before aiming, we will hit more bull's eyes.
My experience in fashion ranges from merchandising to retail management to product construction, design and marketing. I have worked with designers to fine tune the fit of garments, managed product production to ensure quality and control costs, and brainstormed with art directors and photographers on catalog photo shoots. I've had internships with interior decorators in both Atlanta and Paris, merchandised catalogs for a Fortune 500 company and worked for Federated Department Stores, Calvin Klein and Ralph Lauren.

The way you display your product can have a large part in peaking your customer's interest. With the proper guidance, a display suddenly becomes a door handle that the customer wishes to turn and learn more. To find out more about my fashion and merchandising credentials, view my resume on the next page.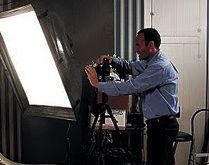 In addition to possessing a Masters in Business, I have over eighteen years of professional experience. I have worked with Fortune 500 companies in sales, administrative and marketing capacities. I've written industry articles and presentations, managed social networking sites and designed company websites. My ability to wear many different hats allows me to see the big picture.